NASAM's therapy services are designed to restore LIFE to every stroke survivor
Importance of Rehabilitation
The importance of continuous rehabilitation cannot be overemphasised. Although a stroke can have a drastic impact on you and your family, there is life after stroke.
NASAM's therapy services are designed to restore LIFE to every stroke survivor who walks through our doors. At NASAM, we recognise that life is much more than just the ability to walk again. We understand the significance of one's dignity and feelings. And that is why our rehabilitation team makes it their highest aim to ensure that the recovery journey of a stroke survivor, whom we lovingly refer to as a strokee, is holistically considered. At NASAM, we look into the physical, emotional and social needs of strokees and our integrated approach includes physiotherapy, speech therapy, occupational therapy, emotional therapy, recreational and social activities as well as complementary therapies.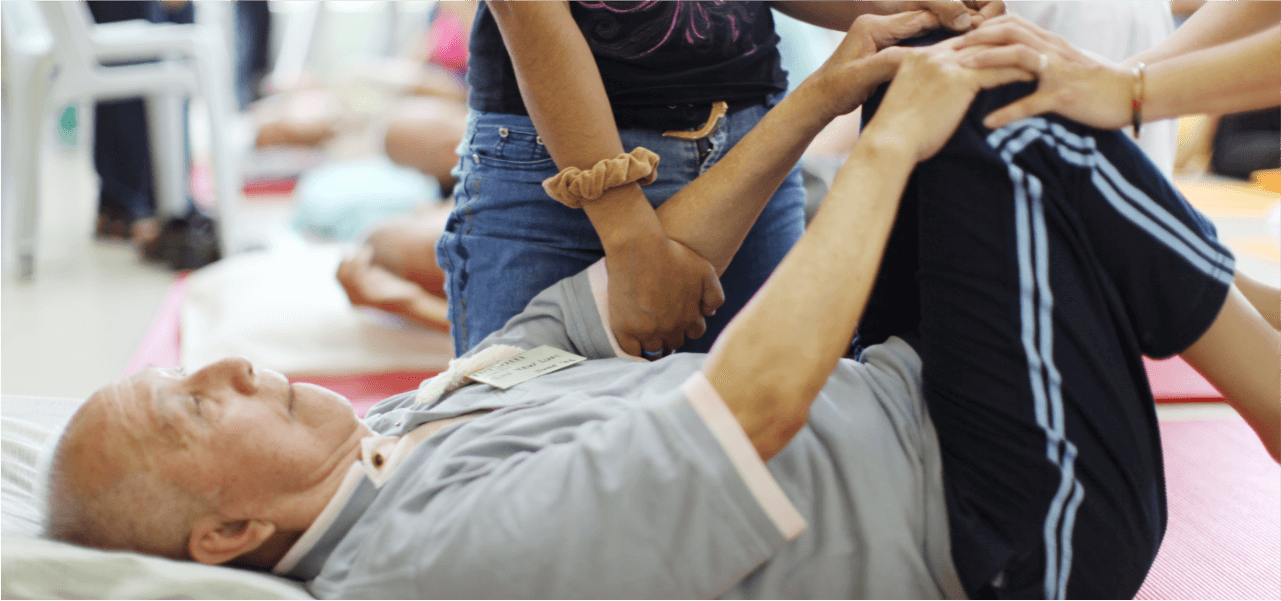 • Involves exercises for the relearning of correct movements and balance
• Ensures muscles and joints remain flexible and pain-free
• Improves strength, flexibility and coordination
• Focuses on improving strokee's ability to perform daily tasks such as eating, bathing, dressing etc. more effectively
• Improves independence whilst avoiding injuries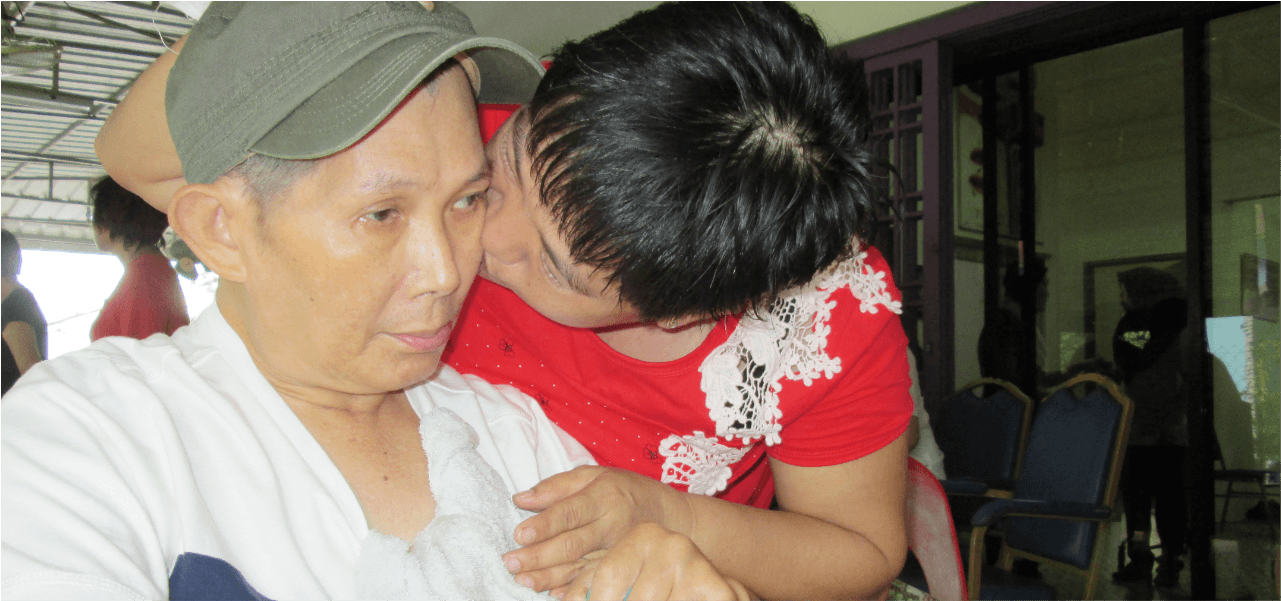 • Comprises counselling by volunteer counsellors and peer support group conducted by strokees who have recovered from stroke
• Volunteer counsellors listen to strokees in a calm and non-judgemental manner to allow them to share their feelings and challenges
• Peer support group allows the sharing of personal experiences in coping with the effects of stroke and empowers strokees throughout their time at NASAM
• Helps strokees who struggle to communicate due to comprehension, speech, reading or writing difficulties
• Also helps strokees who have difficulty eating and drinking due to swallowing impairment as a result of the stroke
• Speech and Language Therapy uses different techniques such as auditory and visual feedback, picture material, speech drills, practice items, as well as support and education for family members to aid recovery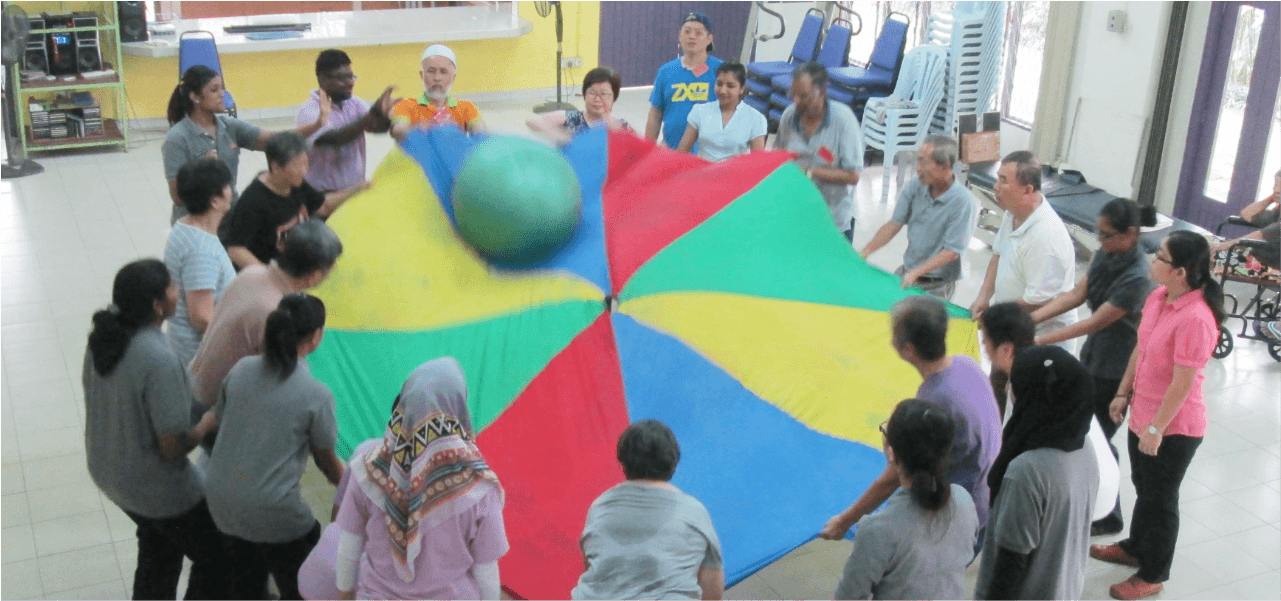 • Group therapies conducted by NASAM volunteers and rehabilitation therapists
• Provides alternative forms of exercises such as Xiang Gong, Tai Chi, Yoga and music therapy
• Recreational activities have been found to improve strokee's quality of life, increase self-esteem, reduce stress and deter feelings of depression
• Engages strokees in rehabilitation programmes through art and crafts, cooking classes and games
• Regular outings to promote fellowship among strokees and volunteers as well as to give strokees the confidence to venture into public places
• Festive parties for strokees to celebrate various festivals and birthdays together with their peers.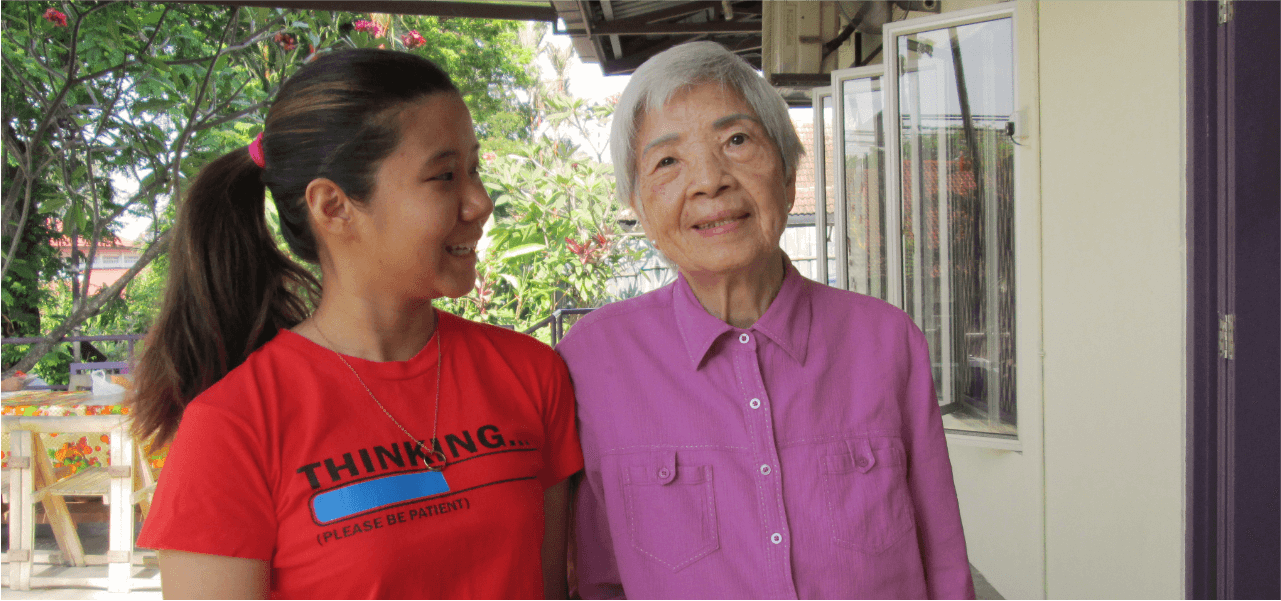 Stroke affects not only the strokee but also the family on whom the burden of care falls. Volunteer counsellors provide support to family members who have trouble coping or adapting with the increased responsibilities and changed lifestyle in caring for a strokee.